If you are looking for personalised labels then you have come to the right place!
We make personalised labels which are used for clothing (either iron on or sew on) and vinyl stickers for pretty much any other surface glass, plastic metal etc.
So if you are going to get personal labels – what should you include?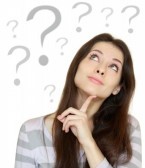 You might ask yourself, is it best to print all your details? First and last name plus a phone number for all your labels? Or should you keep things brief and just get the surname for the whole family? What about using just an initial and the last name? There are many options when getting personalised labels.
Here is our advice:
• Babies, children, young adults – anyone really school aged and under it's best to include their first name and last name for their personalised labels. If you have 2 or more children – there's even more reason to make sure you know, and they know, what belongs to who etc!

*** Don't forget that we offer a bulk saving for families - see VALUE PACKS.
• Adults / Rest home or retirement home residents tend to ask to have just their initial and surname when first making enquiries with us about personalied labels. Maybe it's the lovely tradition of Mr and Mrs which isn't so common these days? We do recommend however that a first and last name is printed to help the staff.
We are more than happy to increase the size of the font so they are easier to read.
Other useful tips:
• Don't forget you are able to get a 2nd optional line printed underneath the name for no extra cost. This can be quite useful for a phone number, or a Room Number – if the person getting the labels resides permanently in a particular room or section of a rest home, then add this to the label. We also often have customers using the 2nd line option for boarding school "house" names. Or to point out an allergy.
• Use the comments box for any special requests – we are more than happy to print more BOLD or less bold such as smaller/discrete personalised labels. Each order is individually set up by a real person who looks at it and decides how large or small the font will be. So don't be afraid to ask for anything you are after in the comments box.