Waterproof Name It Labels vinyl stickers are classic and stylish and also very practical.
They can be used to label all sorts of items and personal belongings.
Whether you get stickers for your children or the whole family, you'll be amazed at what you can label and how organised things will become. They can be used at home or at work or at school.
We keep our labels classic so they will not date or become unfashionable due to colours or unusual designs. 90% of orders for Name It Labels vinyl stickers are printed with the crisp white background with a strong black text which will not fade, making them look good for years and years. Feedback from our customers also confirms that kindergartens, schools, boarding houses and nursing homes prefer our easy to read quality labels which last.

What makes our stickers different? They are made with high quality vinyl so they will not come off even after putting an item in the dishwasher, fridge or freezer. Our sticker machines use material especially designed and manufactured for labelling many many things - they are multi-purpose.
Use for unusual items made of plastic, glass or metal but also the easy items made of paper, cardboard or wood e.g. books and envelopes. You will find so many places to put our quality vinyl name stickers.

The text will not fade or run when wet. They are absolutely waterproof and dishwasher safe over and over.
They will last in all sorts of environments including damp or humid climates or even underwater.
The adhesive we use on our stickers means they are not designed to be removed and reapplied because they are made to stay put!
Check as you put the sticker on that it is not crooked. It is not aproblem to peel it back and re-apply it but just don't do this too often!
Here are some ideas for using our vinyl stickers and things to label with them -
* If your children attend boarding school then waterproof vinyl name stickers are a must. These can make sure their belongings have less chance of being lost, but if it does get misplaced, labelled items have more chance of being returned safely. You can use these stickers on all school stationery, electronics and sports gear - think about water bottles, cameras, swim goggles and musical instruments.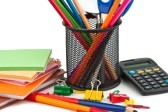 * Rest home residents are buying Name It Label vinyl stickers to identify their personal items when they enter aged care facilities. Items that are easily labelled include glasses and glass cases, diaries, personal stationery, books, toiletries, clock radios, torches, cell phones and chargers. These items can easily go missing especially where residents are sharing rooms or moving around a lot.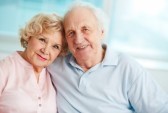 * Also popular for Mums and Dads with new babies, toddlers and kids. For example, a pack of 50 vinyl mini sized stickers for just $15 are perfect for all sorts of things a new baby or toddler is using. You can label sippy cups, bottles, pacifiers, toys, nappy bag and nappy wipe containers and snack boxes. It is important to do this if your toddler or child is attending daycare - and in some places it is compulsory for hygienic reasons.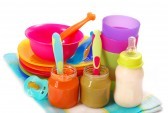 To check out our prices and to order your set of personalised name stickers, choose between either the standard Stickers or the Mini-Stickers.